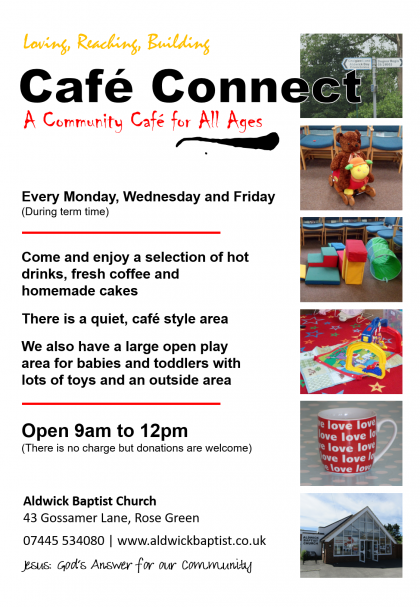 Below you will find details of the activities which we run for children aged 0 to 4 years.
For more information, please contact our Community Worker (Ben) on 07445 534080 or at benlander81@gmail.com.
Cafe Connect Community Cafe and Toddler Group
Open every Monday, Wednesday and Friday from 9am to 12pm.
Drop in for refreshments, toys and a chat!
Messy Church
Once a month on a Thursday after school from 3:15 to 5pm.
Games, crafts and dinner!
Creche
There are toys available in the corner of the church for babies and toddlers to enjoy during the Sunday morning service.