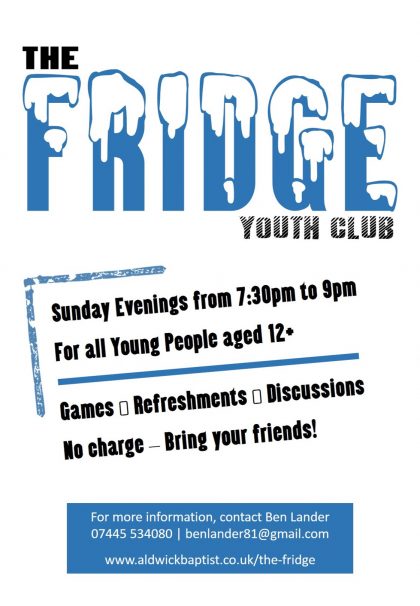 Below you will find details of the activities which we run for young people aged 12+.
For more information, please contact our Youth Worker (Ben) on 07445 534080 or at benlander81@gmail.com.

The Fridge
Meeting on Sunday evenings from 7:30 to 9pm.
We enjoy games, discussions and refreshments.
Sunday Youth
On Sunday mornings there is usually a small group for young people.
In an informal environment we look at Bible teaching and play games.
Soul Survivor
Every summer we take the young people camping for a week.
The event is called Soul Survivor and is a Christian festival where up to 8,000 young people come together.