God made us social creatures. We want to interact with other people. If a person's social life does not
center around the church, he will be tempted to socialize in places with not nearly as positive an
atmosphere as the church. Activities should be planned to give the members plenty of opportunities to
fellowship with one another. True fellowship always includes the Father and the Son of God. If the
presence of God is not real in the fellowship, it will be nothing more than a social club.
ABC is a diverse community Church and as such has a number of different groups, activities and opportunities for fellowship to meet the needs of those in the Church and our community.  Whether you are married or single, Young or old, Christian, Theist or Atheist, all of our groups at ABC are open to all.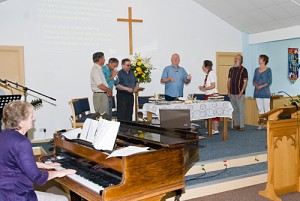 The links below will give you a taste of the specific fellowship opportunities which we currently offer and hope you will join us at one or more group or regular events.  If you would like to know more please see our contacts page to get in touch.
There are many other regular meetings at ABC too, you will find details of these through our What's on page.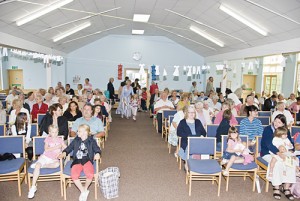 By clicking on the links below you will find more information about these:
(More to be added as website is updated, please see 'What's on' page for more information.)
Sundays
Small Groups
Community Choir
Men's Breakfast
Ladies Fellowship