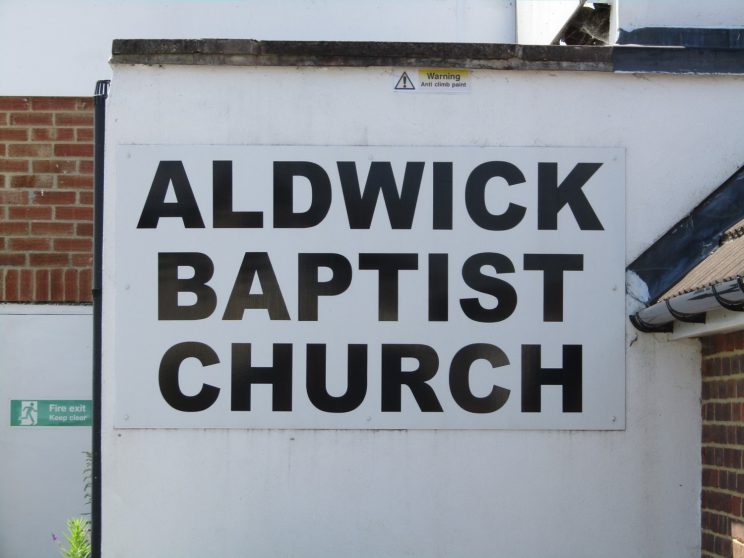 We want you to feel as welcome as we possibly can if you are thinking about visiting us.  Here are some FAQ's which will hopefully answer some of your questions but if there is anything we have missed then please do ask by contacting us or continuing to explore our website.
Frequently Asked Questions:
What time are your Sunday meetings?
Our morning meeting starts at 10:30am and our evening meeting starts at 6:30pm.  It is a good idea to arrive 10/15 minutes before the start of the service to ensure that you are able to park and that we can find you somewhere to sit where you feel most comfortable.
Directions
The address of the church is 43 Gossamer Lane, Bognor Regis, West Sussex, PO21 3DD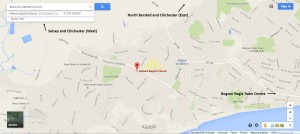 Where can I park?
We do have a car park in front of the Church building.  As you drive into the car park please note that on the left hand side we 'double park'.  On the right hand side it is single parking.  The car park often fills up so there is also street parking available on the surrounding roads, many people park in Sefton Avenue which is directly opposite the church.
What should I Expect?
Our meetings may be more informal than you would expect but generally still work to a set 'structure'.  We enjoy times of worship together, led by one of our four worship groups.  These groups generally consist of a couple of singers, a piano and a guitar.  Occasionally we also enjoy music led on the flute or the clarinet also.  We sing a mixture of traditional and modern worship songs, hopefully something you will recognise!
We also spend time in prayer which is led from the front, we have a children's slot before they go out to the Sunday School and there is a time of Bible teaching which we aim to be relevant and applicable.
The meetings last approximately 1 hour and at the end of our morning meetings everyone is welcome to stay for tea and coffee which is served in the front Foyer.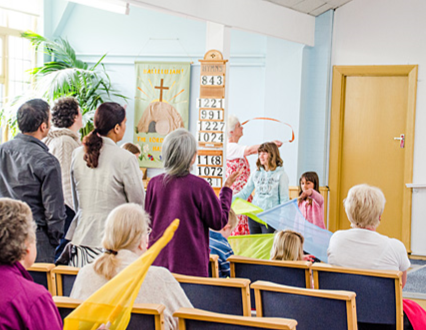 What do I Wear?
We do not have any rules as to what you should wear.  Please feel free to come in what you feel most comfortable.  We have church members in suits and dress, we also have others in jeans or shorts and t-shirts.  There is definitely no need to wear a hat, unless of course you would like to!
Welcome Card
Our aim is to give everyone a warm welcome on the door but please also make sure that you pick up a Welcome Card and hand it back to one of the welcome team after you have filled it out.  We would love to make further contact with you following your visit but we certainly wouldn't force this on anyone.
Do I have to give any money?
An offering is taken during every Sunday meeting and church members give what they are able to cover the costs of running the church and supporting a variety different charities and overseas missions.  Guests are certainly not expected to give and should not feel uncomfortable in letting the offering bowl pass you by.
What about Communion?
We share in the act of Holy Communion on the 1st Sunday evening of every month and the 3rd Sunday morning.  Everyone that has taken the decision to follow Jesus Christ is encouraged to take part, whether regular attenders or guests.  Please don't feel uncomfortable letting the bread and the wine pass you by if you are unsure about whether you should take it or not.