The Lord said that His house is to be a House of Prayer. He taught his disciples the value of gathering together and praying in his name.
The church is to fight its battles on its knees.
At ABC, as people who are learning to love God and one another, prayer is a natural way to express this desire.  Every time we gather together on a Sunday there are times for prayer, perhaps open prayer when those within the congregation may express themselves freely through prayer, or silently when we take some time to quietly consider God, ourselves and those we love.
At the end of every meeting there is opportunity for you to receive prayer in a way that respects you and is sympathetic to your needs.  There is no need to even disclose what you wish prayer for.
We want to be there be a support and comfort in any way we can.
Opportunities to meet together for prayer-
Sunday morning – 10:10am in the Vestry
Sunday evening – 6:20pm in the Vestry
Thursday morning – 9:45am in the Youth Room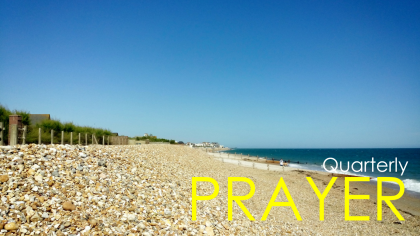 We also hold a Quarterly Church Prayer Meeting on a Saturday morning.  These are generally held in January, April, July and October.  Keep an eye on our weekly News Sheet for exact dates and times.
We also aim to spend time in prayer before every group which we run during the week for children and families.
Through prayer we learn to love God and one another in a deep, practical and meaningful way.
If there is anything you would like us to pray about and you are unable to attend any of our meetings, please feel free to contact us at the church office and we will get back to you.  01243 268020 | contact@aldwickbaptist.co.uk