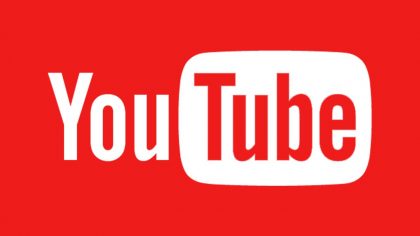 Below you will find some of our Sunday messages. There is a section for one-off talks and also one for series'.
You can access all of the available talks via our YouTube page by clicking on the YouTube image.
We hope that you find these useful as well as challenging in your journey with the Lord.
Most Recent
| | | |
| --- | --- | --- |
| Meeting the Holy Spirit | The Great Commission | Joseph: A Man on a Mission |
| Who is Jesus | Commitment and Confidence | 1 Peter |
---
Messages
| | | |
| --- | --- | --- |
| January 2017 | Questions Jesus Asked | Divided Loyalties, Divided Lives |
| Advent 2016 | Looking Unto Jesus | Growing in Christian Maturity |
| The Lesser Known Parable of Jesus | The Attributes of God | Growing in... |
| Daniel | Evangelism Series (July '16) | Taking a Stand |
| Growing in the Holy Spirit Series | Building the Church Series | Jesus: God's Answer for our Community (June 2015) |
| The-Easter-Miracle | The Easter Story | Examples of.... (February 2016) |
| Issues We Wrestle With (January 2016) | The Adventure (December 2015) | Building (September to November 2015) |
| Reaching (August 2015) | Unlikely Heroes (October to December 2015) | Reaching with Risks (August 2015) |
| Patterns for a Loving Community (July 2015) | Life, Light, Love (July 2015) | God's Presence in Our Lives Today (June 2015) |
| The Church: Fiction or Reality | A Time for Dedication | Seven Marks of a Praying Church |
---
Individual Messages
| | | |
| --- | --- | --- |
| Rejection, Reluctance and Revelation | "I've Come to Change Everything...." (December 2015) | Out of the Ordinary (August 2015) |
| Reforming the Church | What's the Point? | Guess Who's Coming to Dinner (December 2015) |
| | Moving Beyond Baptism (September 2015) | Lest we Forget (November 2015) |
| The Prodigal Son | The Father Heart of God | |
---
Specials
| | | |
| --- | --- | --- |
| Remembrance Sunday 2016 | Harvest 2016 | Time of Prayer and Prophecy |
| Church Anniversary 2016 | Betty Rees Tribute | Matt's Testimony |
| | | |