Why?
The Bible says,
"God so loved the world that He gave His one and only Son, that whoever believes in Him shall not perish, but have eternal life" John 3:16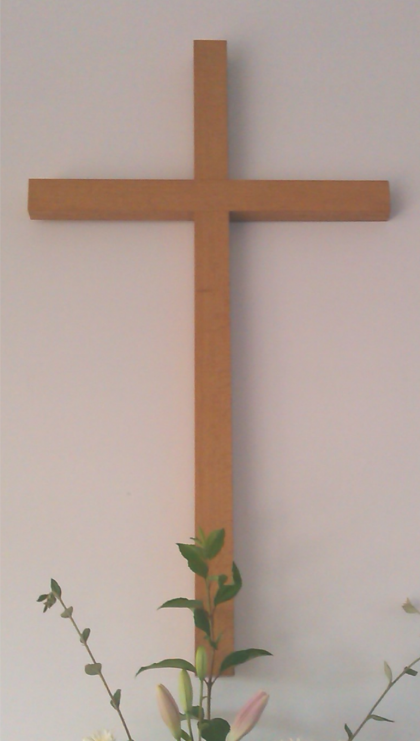 The problem is that…
The Bible says "All have sinned and fall short of the glory of God." God is perfect and holy, and our sins separate us from God forever. The Bible says "The wages of sin is death."
The good news is that, about 2,000 years ago…
Jesus is the Son of God. He lived a sinless life and then died on the cross to pay the penalty for our sins. "God demonstrates His own love for us in that while we were yet sinners Christ died for us."
Jesus rose from the dead and now He lives in heaven with God His Father. He offers us the gift of eternal life — of living forever with Him in heaven if we accept Him as our Lord and Savior.
Jesus said "I am the way, the truth, and the life. No one comes to the Father except by Me."
God reaches out in love to you and wants you to be His child.
"As many as received Him, to them He gave the right to become children of God, even to those who believe on His name."
You can choose to ask Jesus Christ to forgive your sins and come in to your life as your Lord and Savior.
---
Why church?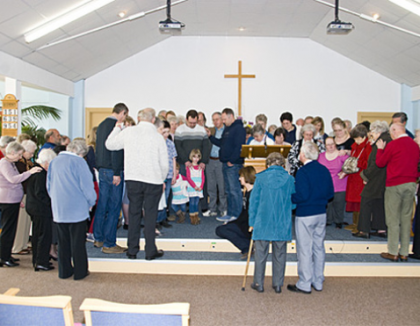 When you become a Christian, you are called into a relationship with God – God can be trusted, and he chose you to be partners with his Son, our Lord Jesus Christ. 1 Corinthians 1:9
But the Bible makes it clear that we enter a fellowship that goes two ways: with God and with other Christians – We are telling you what we have seen and heard, so that you may share in this life with us. And we share in it with the Father and with his Son Jesus Christ. 1 John 1:3
The New Testament gives no samples of Christians who have no link with a local church.  Wherever Christians are within range of each other in the New Testament, they meet. Every time the apostle Paul comes to a town in the book of Acts where there are no Christians, he wins a few converts and immediately organizes them into a small group – a little church.
The Bible reveals the practice of the early church – And upon the first day of the week, when the disciples came together to break bread, Paul preached to them. Acts 20:7
God has given spiritual gifts to every Christian – The Spirit has given each of us a special way of serving others. 1 Corinthians 12:7
These abilities are not provided to make you feel good; they are abilities to minister that should be used for the common good—Each of you has been blessed with one of God's many wonderful gifts to be used in the service of others. So use your gift well. 1 Peter 4:10
We meet with other Christians so they can use their gifts to strengthen us. God's gift of a preacher or teacher is wasted if no one comes to hear them speak.
Each part of the body exists to meet the needs of other body parts. In the same way, God intends each of us to meet the needs of other believers, using our strengths to help in their areas of weakness—That's why the eyes cannot say they don't need the hands. That's also why the head cannot say it doesn't need the feet. 1 Corinthians 12:21
The New Testament is full of "one another" commands.
Comfort one another – Therefore encourage one another with these words. 1 Thessalonians 4:18
Build up one another – …build each other up, just as in fact you are doing. 1 Thessalonians 5:11
Confess our sins to one another –Therefore confess your sins to each other… James 5:16
Pray for one another – …pray for each other so that you may be healed. James 5:16
How can we obey these directives if we stay away from the gathering of believers?
---
Who are we?
At ABC, our aim is to be a loving, reaching and building community, focused on Jesus who is God's answer for our community.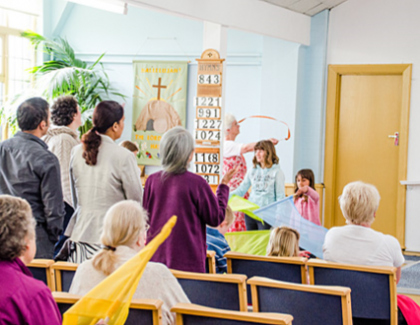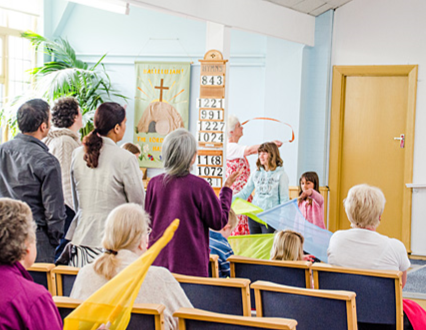 We are about loving one another and loving others-
'Keep on loving one another as brothers and sisters.' Hebrews 13:1.  Verse 2 goes on to say: 'Do not forget to entertain strangers, for by doing some people have entertained angels without knowing it.'
We are about grace reaching more and more people-
'We know that the one who raised the Lord Jesus from the dead will also raise us with Jesus and present us with you to himself. All this is for your benefit, so that the grace that is reaching more and more people may cause thanksgiving to overflow to the glory of God.' 2 Corinthians 4:14-15
We are about building God's Kingdom as we extend boundaries- 'The day for building your walls will come, the day for extending your boundaries.' Micah 7:11
We believe that Jesus is God's answer to our community- 'Who is a God like you who pardons sin and forgives the transgression of the remnant of his inheritance? You do not stay angry for ever but delight to show mercy. You will again have compassion on us.' Micah 7:18-19
We are about the loving, reaching and building which can only be achieved in our community through the power and love of Jesus!
---
What do we do?
Right from the door you will be greeted with a warm welcome as we meet as a family to enjoy praying together, reading the Bible, a variety of traditional and contemporary worship songs and Bible based teaching.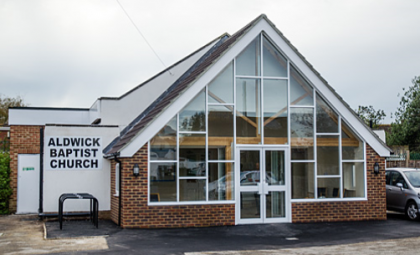 Morning –
The morning service starts at 10:30am and is an informal mixture of family time, worship, learning and fellowship.  There are 3 age specific Sunday School groups which includes a well equipped crèche facility for parents with younger children.  The morning services often include talks from visiting speakers from Christian charities and groups linked with ABC.
On the 3rd Sunday morning of every month we share communion together.
Members and visitors are encouraged to stay for tea, coffee and fellowship after the service to get to know us and each other better.
Evening –
The evening meeting starts at 6:30pm and is a more intimate time of deeper contemplation and devotion through worship, prayer, reading and teaching.
Evening communion is held on the 1st Sunday of every month and the last Sunday evening of every month is an hour of prayer.
---
If the information on this page has spoken to you in any way, please respond and get in touch with us